The ICEA Foundation received one of five Grace Gives Australia grants in 2017 to fund two guest speakers to visit schools in Western Australia.
ICEA's guest speakers, called "Yarn Facilitators," spend time with students and speak about Indigenous history and reconciliation. The courageous conversations that they foster allow students to develop cultural responsiveness and awareness for Australia's Indigenous peoples. The two yarn facilitators will speak to 1,000  high school students over the course of 12 months.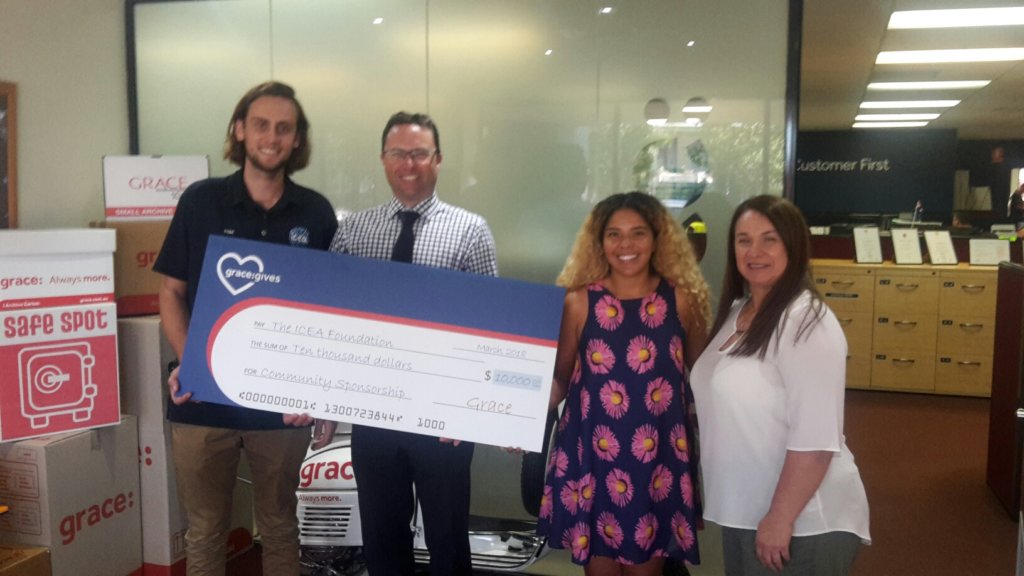 Western Regional General Manager, James Noakes, and Perth Information Management Manager, Anne Blight, presented a $10,000 Grace Gives grant cheque to the ICEA Foundation's Aggie Manel and Tom Joyner.
Grace are proud to be able to fund two Yarn Facilitators to hold these conversations which are vital for the wellbeing and inclusiveness of a diverse Perth community and the advancement of Aboriginal culture and people.
Read more about the courageous conversations ICEA are having with students on their website at iceafoundation.com.au