GDO Visitor Management - powered by ELO
GDO is a smarter way to welcome guests and manage their data, ensuring your front desk creates a winning first impression
All GDO Solutions
Free Consultation
GDO Visitor Management
GDO is a smarter way to welcome guests and manage their data, ensuring your front desk creates a winning first impression.
The GDO, powered by ELO, optimises your visitor management process, providing a positive and professional guest experience, from the creation of custom visitor badges to personalised welcome screens. You can take full control of visitor access and processes, managing and analysing visitor data in a timely manner to best track who is coming and going from your building.
Streamline workflows through the capture and management of visitor data with out intuitive software tool. The wide range of functions available through the GDO Visitor Management tool allows you to make a lasting impression on partners and guests, as Grace understands the best advertisement is satisfied customers.
Benefits of Grace Digital Office
Efficient Processes

At your Fingertips

Save Time

Better Organisation

Transparent Processes

Drive Satisfaction
Solutions at a Glance
Visitor Tracking
View visitor statistics within the dashboard

Review visitor information such as reason for visit and current status

Filter visitors by those signed in, those who have left and those who are still expected

View visitor schedules in an integrated calendar, including by day, month and year

Colour coding for at a glance understanding

Generate reports and statistics
ELO Visitor Management Dashboard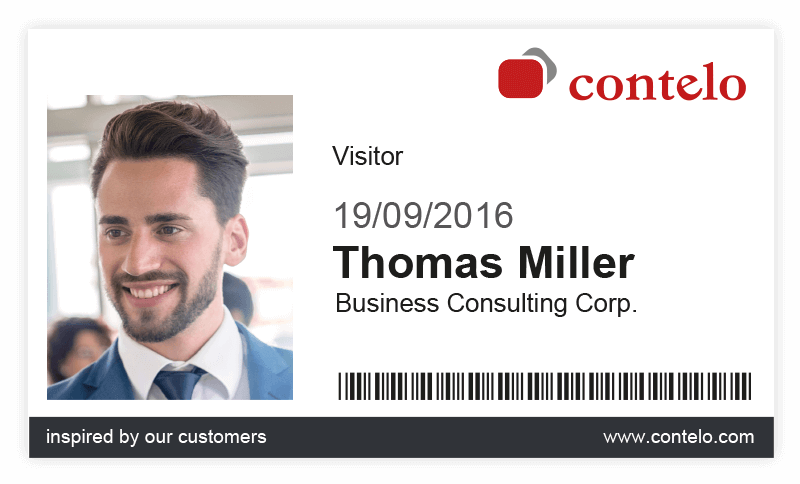 Customised Visitor Badges
Use existing templates to create and print personalised guest badges

Capture visitor photos with a connected webcam

Customise the layout and data you want to include

Barcoded badge for quick sign-out

Reminder function for visitors who forget to sign-out
Custom Welcome Screen
Create personalised on-screen welcome messages for visitors

Numerous configuration options to best reflect your company

User data automatically imported from GDO

Screening window for welcome message customisable

Welcome screen optimised for TV screens and tablet devices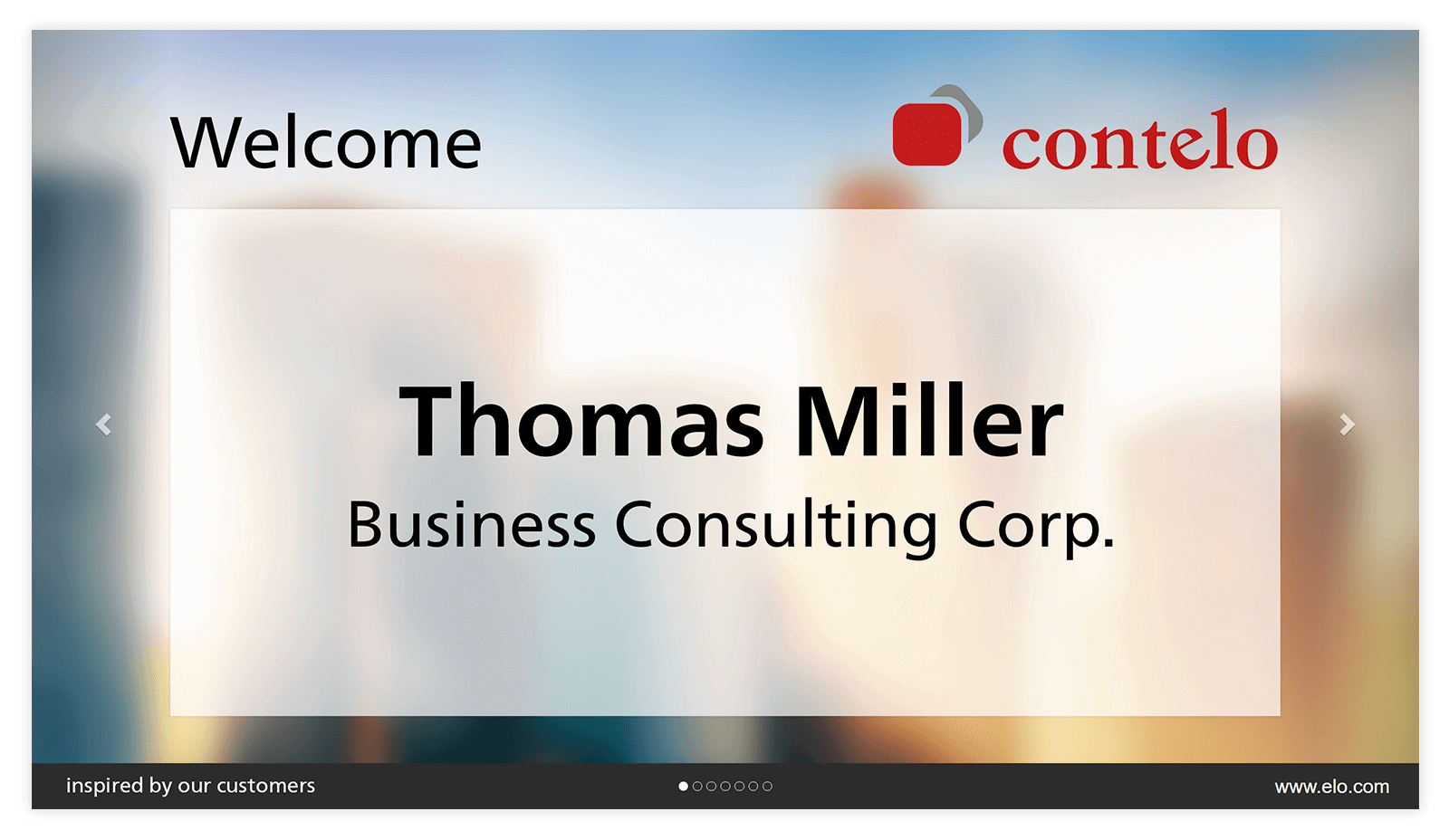 Speak to a trusted member of our team
Get in touch
Fill in your details and one of our consultants will contact you. It's that simple.