Packing your household belongings properly is a crucial part of a successful move. Grace's Complete Removals Service can take care of this for you, but we also understand that sometimes you want to pack your valuables yourself. To guarantee that your household items are packed correctly and arrive safely at your new place, we've put together this easy-to-follow Grace Self-Packing Tips and Advice. 
Plus, check out additional packing tips below: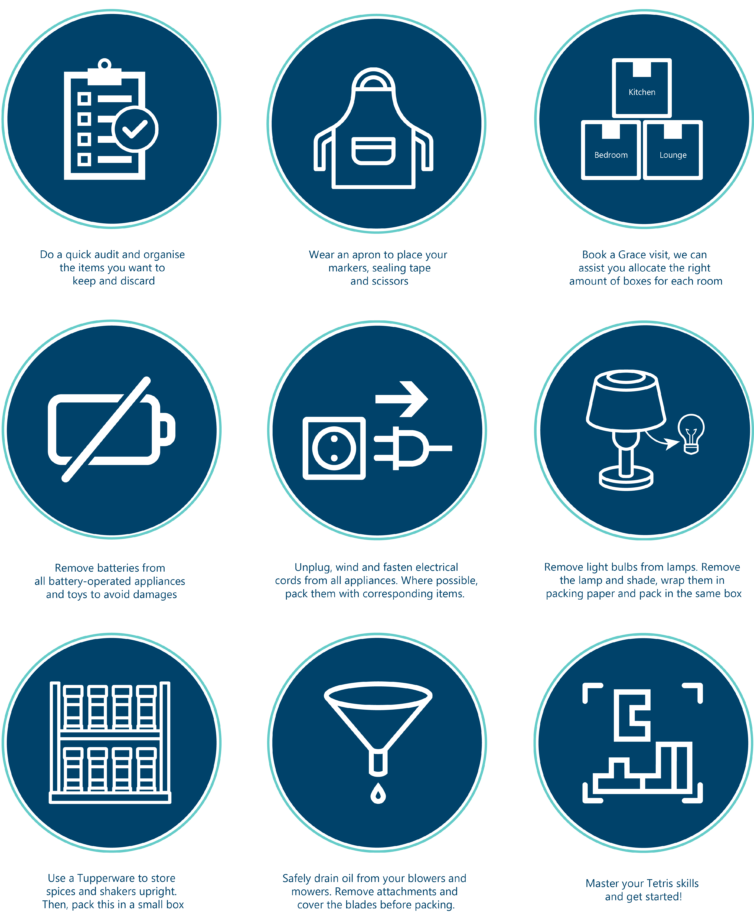 Request a free home visit and fixed quote
Let us call you
We can help with everything to get you from one place to another, and we'll start by putting you in touch with a trusted member of the Grace Removals team.
Locations
Where You Can Find Your Branch