The inaugural St Vincent de Paul (Vinnies) Community Sleepout took place on the night of Thursday August 30th where members of the public volunteered to spend the night sleeping rough to help raise much needed funds and awareness for homelessness in Australia.
Sleeping out for the cause
More than 105,000 Australians sleep rough each night of the year and of those, 27 per cent are under the age of 18.
Volunteers received just two sheets of cardboard as a bed and shelter, a cup of soup and a warm drink. This allowed members of the public to experience what it's like to be homeless for one night.
Vinnies Maitland raised more than $8,000 for the cause which could not be possible without the help of their sponsors, Grace included.
Grace supplied 200 boxes for the Maitland community sleepout which provided bedding and shelter for volunteers for the night.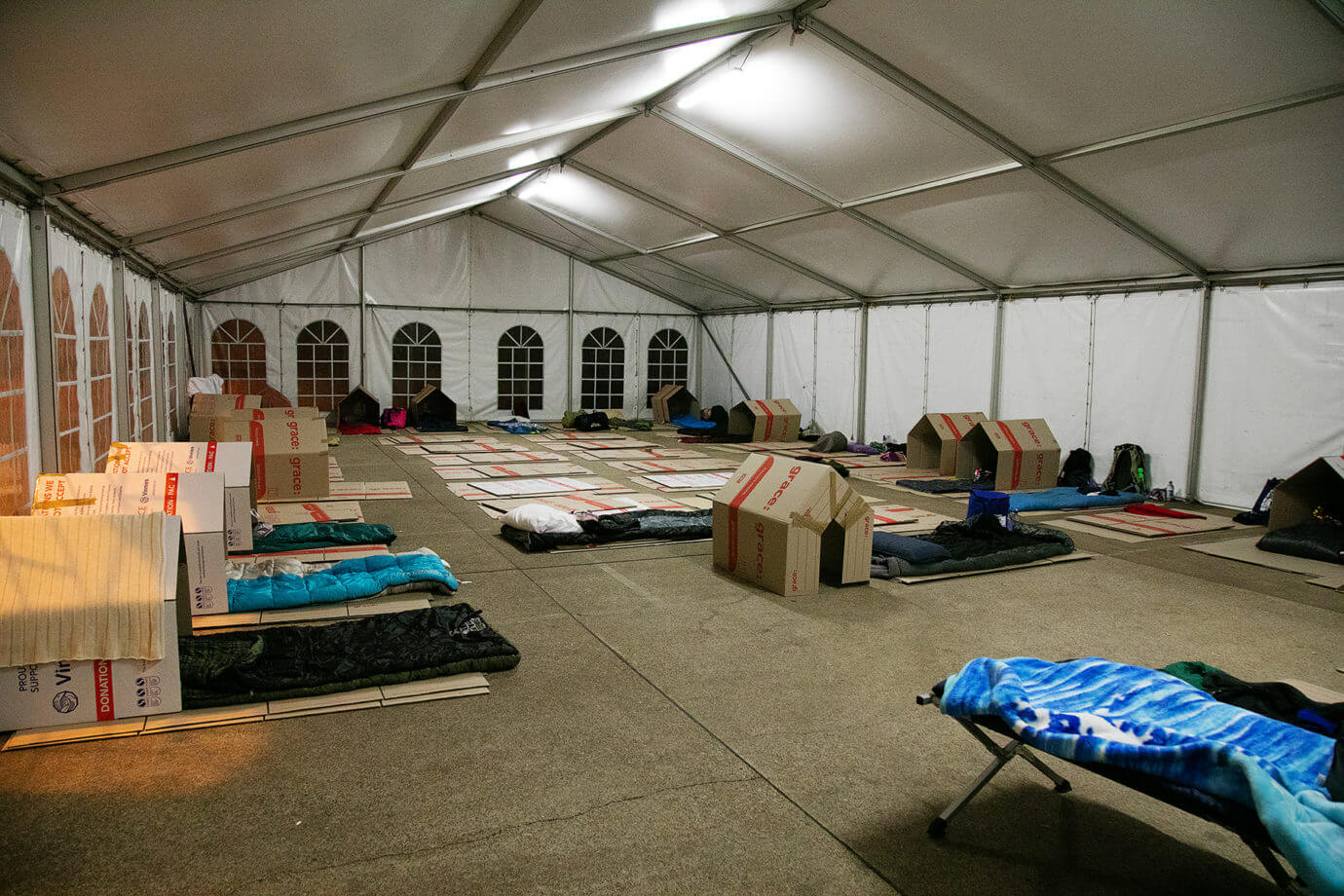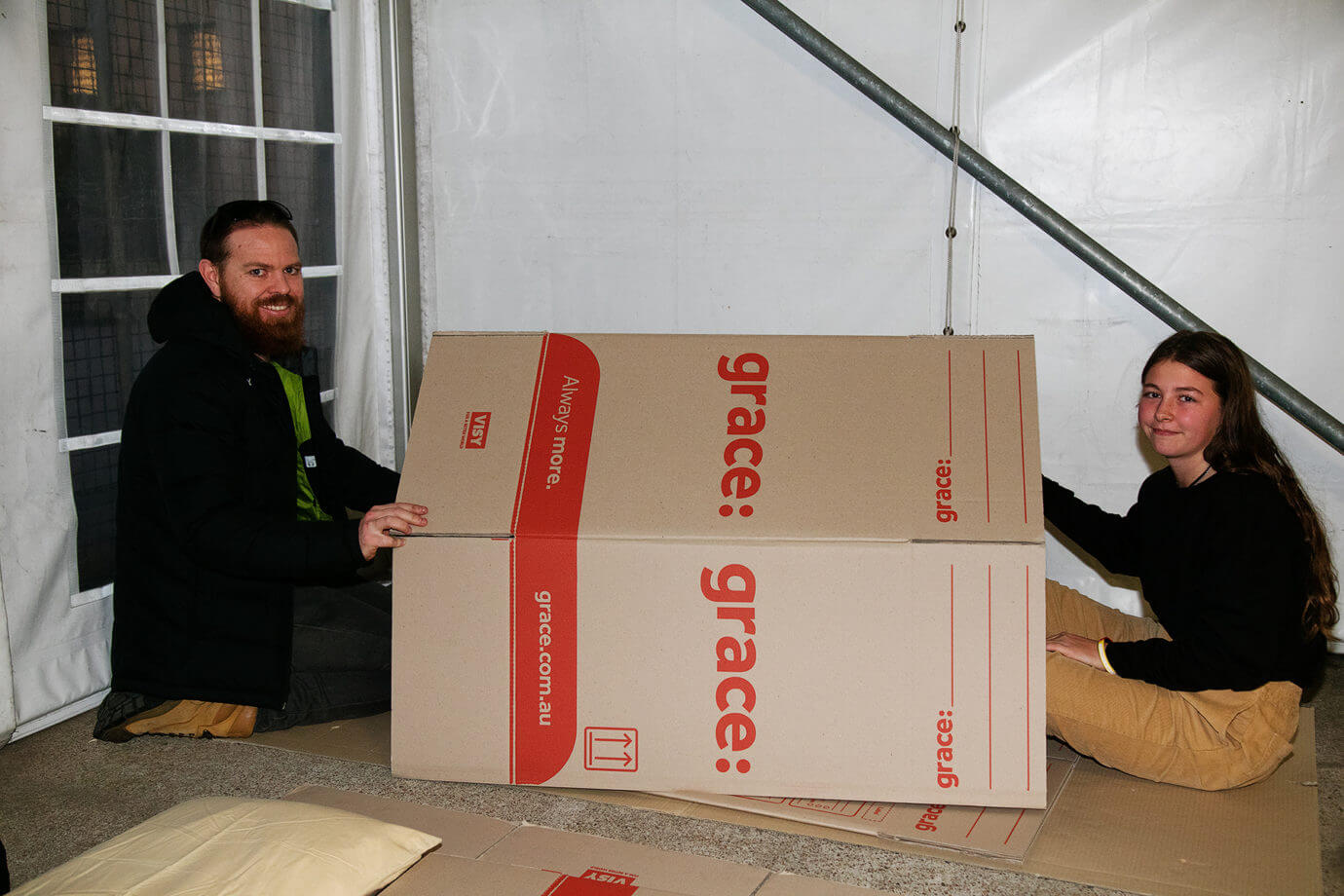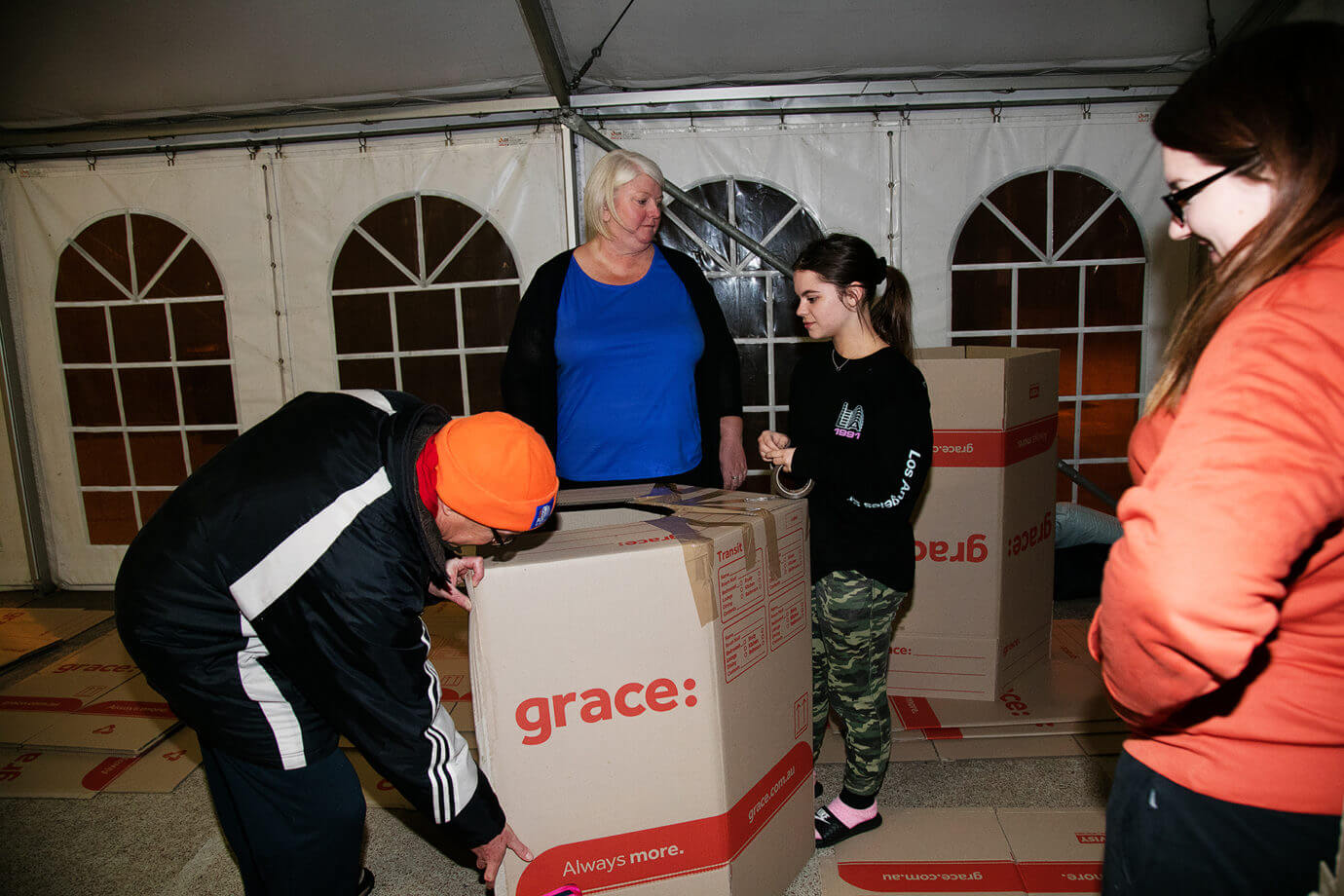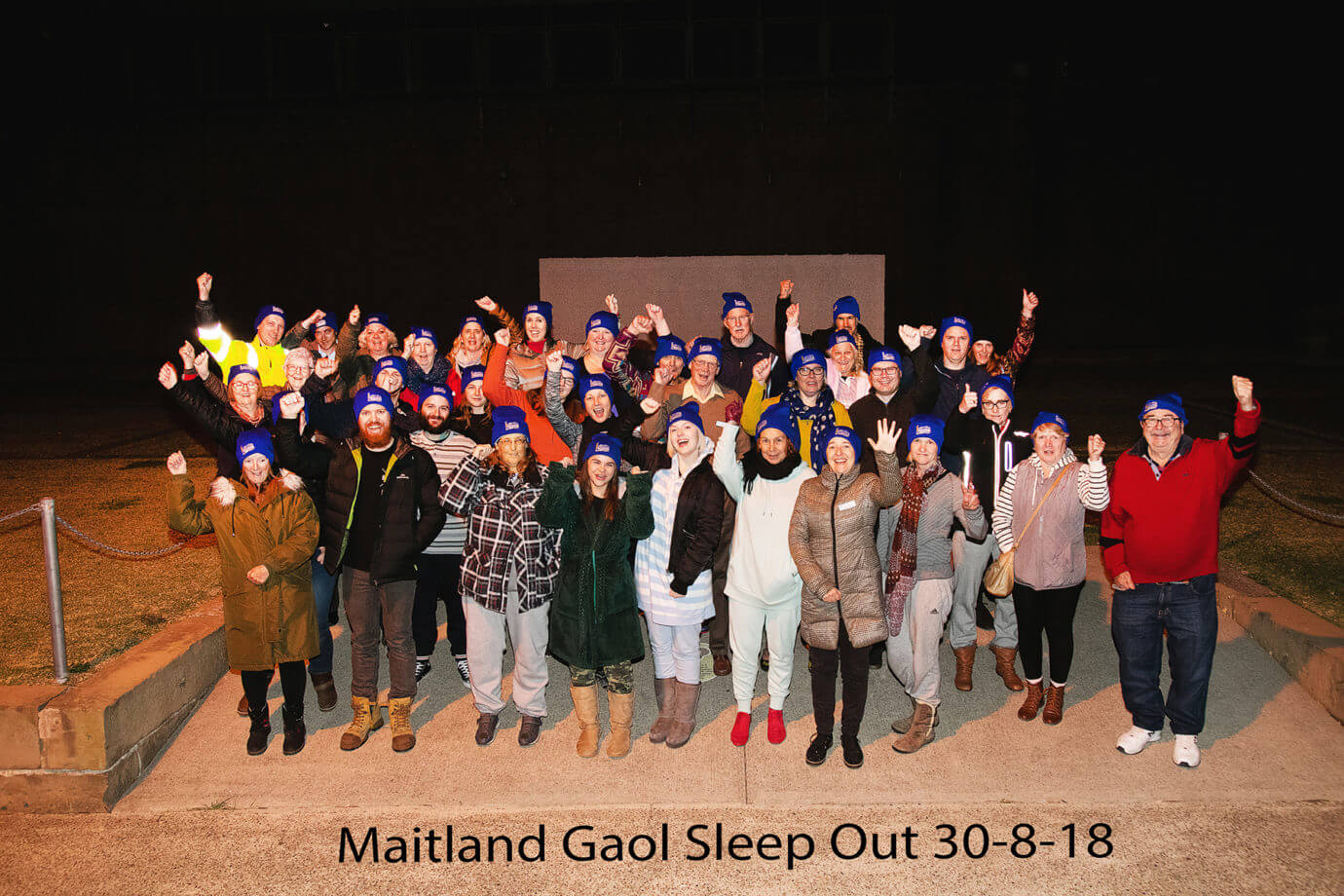 For more information on how you can move house with Grace and help make a difference, read about our Vinnies initiative.