TLC for Kids received one of five Grace Gives Australia grants in 2017 to continue helping sick kids and their families in Brunswick, Victoria.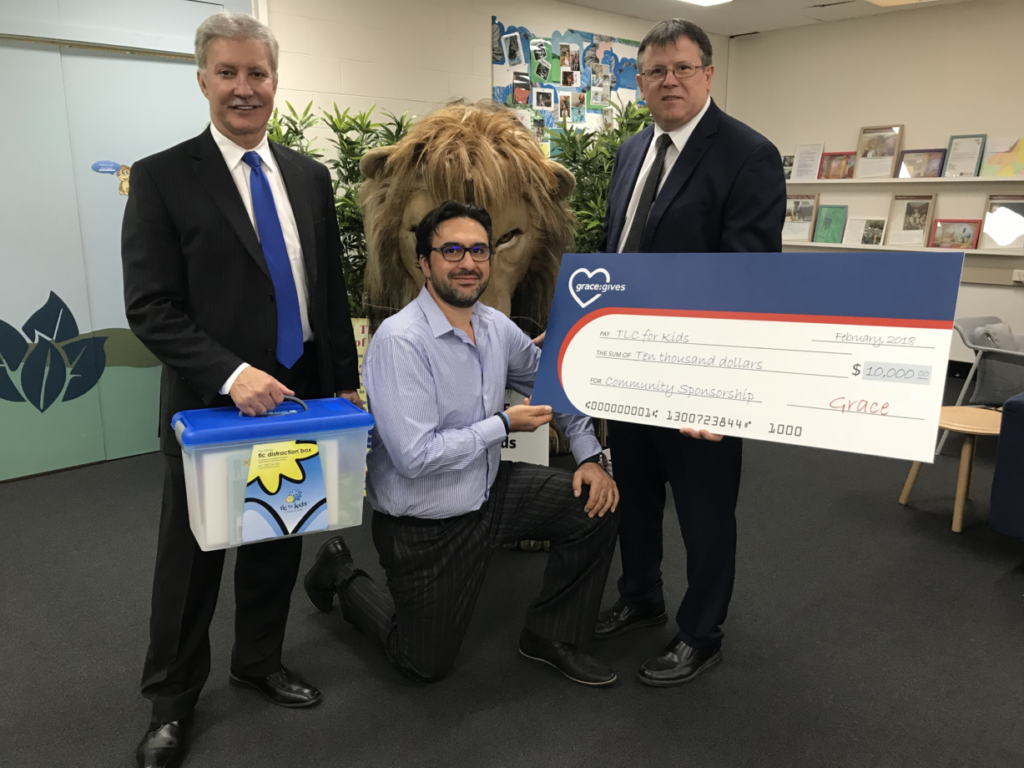 Representing the Southern arm of the Grace Group, Removal's Southern Regional Manager, Steven Korcz, and Melbourne Manager for Grace Information Management, Alex Anderson, were invited to the TLC for Kids head office in Brunswick to present the $10,000 Grace Gives cheque.
Grace were hosted by Executive Manager, Ana Darras, Business Development Manager, Stephen Raphael, and Communication and Grants Coordinator, Jess Humphrey, who were able to demonstrate the ways in which the TLC Rapid Service and Distraction Boxes assist children and families Australia-wide. Steven, Alex and Stephen are pictured with Aslan, a popular animatronic friend to many of the kids TLC assists.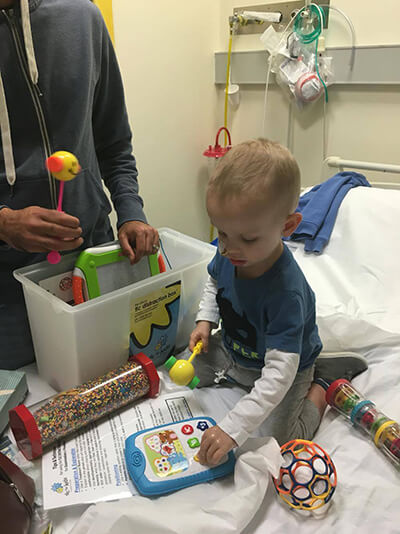 The distraction box TLC for Kids provides children in hospital is filled with several items that help them remain calm during invasive medical procedures and long stays in hospital.
For more information on the programs the organisation runs and the services they provide, visit the TLC for Kids website at tlcforkids.org.au