The Affordable Art Fair has rolled into Melbourne and it's boasting one of the largest and most diverse fathering of artwork and artists. Grace Fine Art will be on hand at the fair to provide attendees with packing and delivery services to ensure their purchases make it home safely.
Grace Fine Art are the official carrier for the four-day event offering thousands of original artworks priced between $100 to $1,200, including works from local and international galleries. The fair places an emphasis on highly visible pricing to promote accessibility and ensure there are no surprises.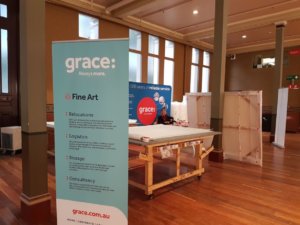 Works from emerging artistes selected for the Young Talent Victoria project will be available, allowing you to support our growing state talent. There will also be a Creative Hub and Special Projects, all designed to inspire art lovers and collectors to discover new artists.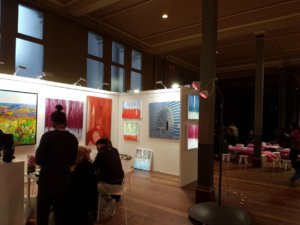 Providing a full spectrum of genres and mediums, including paintings, sculptures, installations, photography and prints, every taste, spend and space is catered for. There will also be a range of art-filled hands-on workshops, expert tours and more.
The full program of artists and galleries can be viewed here with more to be announced closer to the event. Make sure to take a look and visit Grace Fine Art to ensure the safe transport of your new artworks home.