Spina Bifida Hydrocephalus Queensland is on a mission to "enrich the lives and well-being of people" living with these conditions. They support children, adults and their families with information, advice and services. Part of their efforts include running the GOALS retreat, which is intensive therapy around personal development for individuals.
"The four day/three-night intensive workshop has an educational, capacity building and social development focus, helping individuals unravel and make sense of difficulties of living with a disability."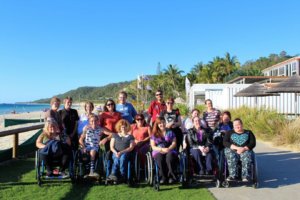 The organisation has been running the retreats in Brisbane for ten years, receiving global recognition and being deemed a "benchmark for disability programs." Spina Bifida Hydrocephalus Queensland will use the Grace Gives grant to run one of these life-changing retreats and you can find out more about them on their website.