Huntington's NSW received one of five Grace Gives Australia grants in 2017 to help kids and young people impacted by Huntington's Disease (HD).
The program provides accurate and age appropriate information, advice and support to young people aged between 7-25 years. The support is offered as face-to-face at home or via school visits, through phone calls, emails, and Facebook.
Huntington's NSW also run youth groups and fun holiday activities to help young people enjoy themselves and meet others from HD families.
HD is estimated to affect eight in every 100,000 people in NSW, with people related to those affected having a 50% chance of inheriting the gene. HD creates a ripple effect throughout families and their communities with symptoms such as unsteady gait and slurred speech often being mistaken in the community as the influence of drugs and alcohol.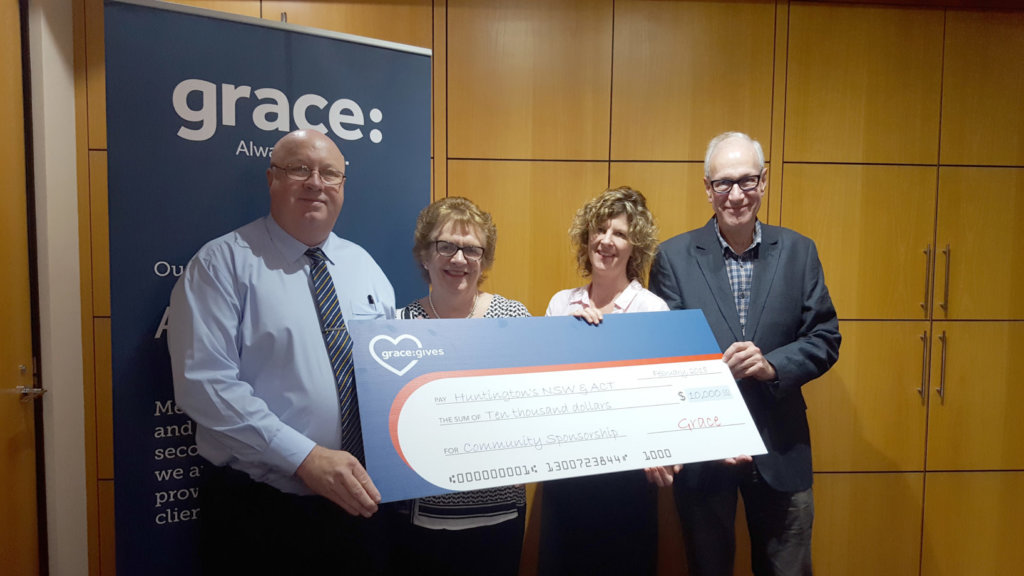 At the Grace Gives cheque presentation, National Sales Manager for Grace Commercial, Steve Barnett, took the time to speak to Grace Head Office about what the company's support of the cause means to him.
Steve said, "I am beyond thrilled to see Grace reaching out to Huntington's [NSW and ACT] and helping them to support young people affected by the disease." Steve, whose family has been touched by Huntington's Disease across several generations, also discussed his hope that support from organisations such as Grace and greater support Australia-wide will lead to increased awareness about the disease and a boost in research funding that is crucially needed.
For more information on HD or to get involved in Huntington's Awareness month in September, visit the Huntington's NSW website here.