Grace continues to give back to and support the communities we work within, both through our work with St Vincent de Paul Society and our grant program, Grace Gives. 2019 has been a great year for both initiatives, with Vinnie's Community Sleep Outs raising much needed funds nationally.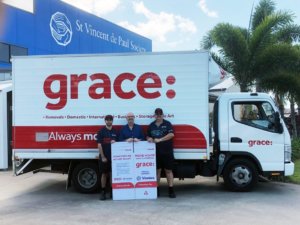 Grace Gives saw the donation of over $85,000 to various Australian and New Zealand charities, including the Australian Dysphonia Network, Abacus Learning Centre, Girl Guides Queensland, Spina Bifida Hydrocephalus Queensland, Christchurch Women's Centre Inc., Firstchance Inc., the Asthma and Respiratory Foundation New Zealand, the New Brighton Project, Challenge2000,  the Cholmondeley Children's Centre and more!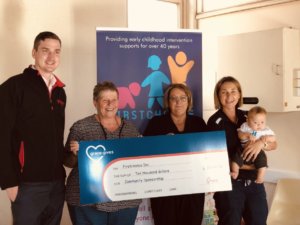 We're already busy planning for the next year of grants and invite all of our business partners to nominate charities and community groups close to your own hearts. We will send through more information as it becomes available.
You can find out more information about our programs on our community page.