With more than 20% of Australia's forests burned to date across our catastrophic bushfire season, the total area destroyed has been compared in size to England, South Korea and Iceland respectively. It is estimated that more than a billion mammals, birds and reptiles have lost their lives, along with 33 people. Thousands of koalas have perished, with about a third of their habitat being wiped out, and for many they've become the face of the tragedy.
Like many Australians, Grace staff and clients have watched this disaster unfold and done what they can to support the victims and communities that need it the most. For Charlotte Smith, a long time Grace Fine Art client, it hit a little closer to home.
A fashion anthropologist with more than 8,000 pieces of vintage clothing, her collection spans more than 250 years and includes pieces worn by Aretha Franklin, passengers of the Titanic and attendees to the coronation of King George VI. So, when the fires threatened her own Blue Mountains home, she was understandably distraught.
Charlotte was forced to evacuate and was "terrified about having to choose which priceless items to leave behind". While the majority of her collection is securely stored in the Grace fine art vaults, there were still pieces she couldn't bear to be parted from.
Following this harrowing experience, and seeing the needs of our various charity and community organisations, Charlotte decided to help out. Given her upcoming speaking tour with Viking Cruises, she reached out to ask they donate their old towels and other linen to the RSPCA, noting their need for suitable material to act as bandages for injured wildlife.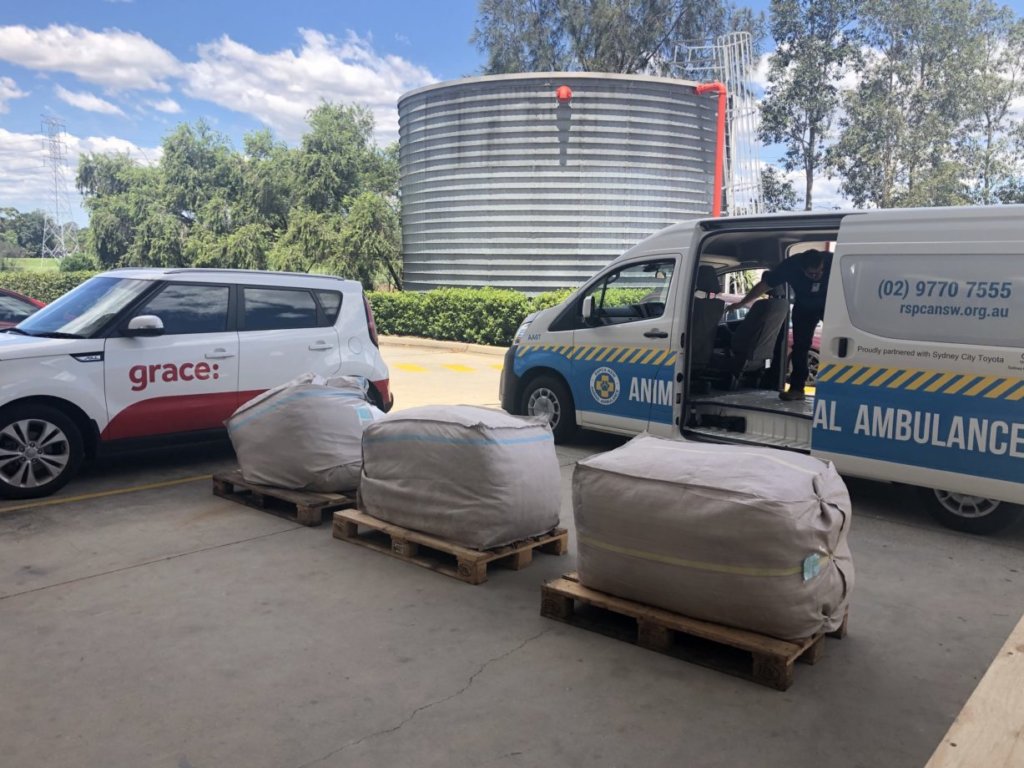 Viking Cruises not only agreed, but then put the word out to their own network and contacts to see if other companies have suitable fabrics for donations. Harbour masters and cruise lines across the globe respond, resulting in seven pallets of items being donated to the RSPCA.
The RSPCA are understandably grateful, and a little overwhelmed, by the generosity shown. Finding themselves in an emergency and all their efforts focused on the rescue and treatment of animals, they didn't have the time to store and sort the donations. Again, Charlotte came to the rescue.
Contacting her friends at Grace Fine Art, she asked what we could do. Our teams immediately coordinated the collection of the seven pallets of goods, storing them all within our secure warehouse facilities. Members and volunteers from the RSPCA are able to come and collect items as they need them without having to worry about finding the space to store the excess.
Grace are proud to be helping in every way we can and extend our deepest thanks to the herculean efforts of the RSPCA, numerous volunteer firefighters and the work of Charlotte Smith.