So, you've decided to cross the ditch and move to New Zealand. And why not with their breathtaking scenery, lack of animals trying to kill them and superior rugby team?
Sure, they're one of our closest neighbours, speak our language and share a lot of similarities with us, but that doesn't mean you can just up and move one day. An overseas move requires some planning and preparation, lucky for you Grace are experts at international relocations and have been helping Aussies relocate to New Zealand for decades.
Custom Requirements in NZ
Visa
While Australian citizens or permanent residents don't need a visa to visit New Zealand for a holiday, you will need a work or resident visa if you're planning on settling down for a while. Luckily, New Zealand Now provide a range of resources to help you secure a position before making the big move.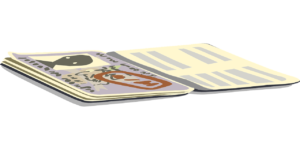 Note, you will need to have a valid passport, no matter how short the trip across the Tasman may seem. You will also need to be of 'good character' to be granted a visa. This basically means you may be questioned further if you have a recent pattern of traffic infringements, been convicted of a crime in the last three years, spent any time in prison in the last seven years or have been imprisoned for more than five years.
Just like Australia, New Zealand is pretty serious about their biosecurity and protecting their environment. Certain items won't be allowed past Customs, others must be declared or might have to undergo treatment before leaving the airport. Items including food, plants, animal products and outdoor recreational equipment will need to be declared.
Your Grace consultant will be able to provide some general advice, but you're always best doing some research before you go. Details can be found here.
Your furry (and not so furry) friends will need to undergo a post-arrival inspection before joining you in New Zealand. Cats and dogs from Australia don't need to go through quarantine, but other pets may. Beyond cats and dogs, you can also import horses, ornamental fish, chinchillas (from the UK only), guinea pigs (from Australia only) and rabbits (from Australia only).
As long as your cat or dog is in good health, microchipped and have had all their required checkups prior to travel, they'll be good to go. Your Grace consultant will help you in ensuring all the boxes are ticked and your beloved family pet is ready to travel.
Note, New Zealand won't allow you to bring:
American pit bull terriers
Brazilian filas/Brazilian mastiffs
Dogo Argentinos
Japanese Tosas
Perro de Presa Canarios/Canary mastiffs
Birds
Ferrets
Mice and rats
Reptiles
Snakes
Managing your money in NZ
Currency
Luckily the New Zealand currency is much like ours, with dollars and cents and no new names to learn. Of course, exchange rates change regularly, but your Grace consultant can assist you in finding a reliable source.
Banking
Banks are often seen as a necessary evil, but New Zealand makes this process relatively painless. Yes, there are still forms to fill out and paperwork to complete, but there are options to open the account before you arrive. Once you've selected a bank, talk to them about opening your account early to start putting some savings away. This will also make it easier to receive, and use, your first pay cheque.
According to Canstar The Cooperative Bank has the highest level of customer satisfaction, followed by TSB and Kiwibank. Other options include BNZ, ANZ and Westpac. Some may be familiar, while others will be new, but like all things finance it's best to do your research and find the best fit for your needs.
"'Tis impossible to be sure of anything but Death and Taxes" – Christopher Bullock
Like Australia, New Zealand have a Goods and Service Tax (GST) and variable income taxing through the PAYE system. You will need to register with the Inland Revenue Department for an IRD (tax number) which is fairly easy and will ensure you're paying the right amounts. All you need is your passport details and to complete the online process.
The Kiwis are pretty great when it comes to healthcare. If you're an Australian citizen or permanent resident you are eligible for the full range of publicly funded health care, as long as you can show you intend to stay for at least two years.
While they don't have a Medicare equivalent, you can register with the local Primary Health Organisation (PHO) to receive subsidised healthcare. If you don't intend to stay for two years, you do still have access to immediate hospital and maternity services and pharmaceuticals, though you will have to pay for primary health care consultations.
As in Australia, private health insurance is an option. You can always discuss your move with your current provider to see if their cover will extend to New Zealand.
While your lifestyle will obviously be a big factor in your cost of living, overall New Zealand is more affordable than Australia. While Sydney is the world's 29th most expensive city, with Melbourne coming in at 58th, Perth at 61st and Brisbane at 84th, Auckland is 81st and Wellington 101st according to Mercer's 2017 Cost of Living survey.
New Zealand Now provides a helpful calculator to get an idea of your expenses and income.
Setting up Home
Location
Whether you go North or South, in the heart of a city or out in the wilderness, New Zealand has it all. When selecting your new home, take into account your potential new job and where your skills are wanted. There's no point moving to the city if you specialise in farm management.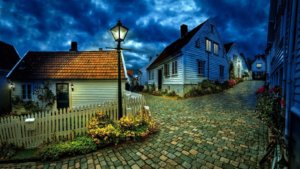 Also consider what you and your family want in terms of lifestyle, education and community. New Zealand has so much to offer, there's no doubt you'll find the perfect place to settle down.
So, you know where you're going, you even know what kind of home you want to have. Now for the big question, rent or buy? Obviously, this is something you have to decide for yourself.
For the most part it's much like buying or renting in Australia. Rental properties will ask for a bond and you may need to pay a few weeks of rent upfront prior to collecting the keys. Buying a house is much the same, and you will need to consider mortgages, conveyancing costs and rates as part of the process.
Whether renting or buying, online tools such as TradeMe, Real Estate and Open2View are all great starting points for you house hunts.
A lot of New Zealand's electricity comes from clean sources including hydroelectric, geothermal and wind generation, and gas is available in bottles where it's not piped to homes. There are several retailers in New Zealand and PowerSwitch and Glimp allow you to compare them.
Some residents have wood burners, which will require you to understand how to start, build and maintain a fire safely.
New Zealand tap water is treated to drinking quality, so it's safe to use. If you're renting and don't have a water usage meter, you don't pay for water directly. If you own your home, the cost of water is added to your rates.
Like Australia, New Zealand has a range of free to air channels, which you can explore here. There are always streaming and pay tv options available, with Sky being the leading provider.
If you're anything like the majority of Australians, you'll want to ensure you have a phone and internet connection in your new home. Canstar Blue compared mobile phone providers 2degrees, Spark and Vodaphone on a range of factors, which can be found here. Their comparison of broadband providers is here.
There are public phones located across the country, but most require a call card purchased from bookstores and newsagents. Some will accept credit cards, but very few will take coins.
Getting Around in NZ
Public Transport
Buses are the main form of public transport across New Zealand, though certain areas also offer trains, ferries and trams. Trains mostly operate between cities, such as Auckland to Wellington, Picton to Christchurch and Christchurch to the West Coast. Ferries are available for travel between the islands, including the mainland and offshore islands such as Waiheke, Rangitoto and Stewart Island.
Living in one of the major hubs, Wellington, Auckland and Christchurch, will give you a range of public transport options, meaning you may not even need a car. More rural locations may not have as frequent or wide ranging services, so a car may be necessary if you're living outside the larger suburban areas.
Driver's Licence
As long as you have a valid licence, that isn't suspended, disqualified or revoked, you can convert it to a New Zealand licence. Your first year you can use your current licence, but after 12 months you will need to apply to have it changed.
Luckily, it's a pretty straight forward process and if you hold an Australian licence you're exempt from sitting theory and practical tests.
If you want to bring your car with you, you may want to discuss this with your Grace Moving Consultant. There are a lot of rules and regulations in terms of importing cars, vans or motorcycles to New Zealand, which can feel a bit overwhelming at times.
If your vehicle is currently under finance, you will need to check with your lender to see if they require this to be paid before you leave. Many will, so you may need to coordinate a new loan for when you cross the ditch.
Have a look at some more details from the NZ Transport Agency.
Buying a car is a pretty universal experience, and if you're looking at a used car the advice tends to be the same. Inspect the car as much as possible, try and get a history of repairs, and have someone on hand with car knowledge (if you're not well versed yourself).
If you're buying used, you will need to check that the car has Warrant of Fitness. Tests are conducted every six months on old cars and a sticker is displayed on the windscreen with the date of the next test.
The car will need to be registered, which can be done at a post office or online and you will need to notify the New Zealand Transport Agency, which can also be done online.
While insurance isn't compulsory, it is recommended you get third party insurance at least. You can compare options through Glimp.
Managing  the Kids in NZ
School Options
Children between six and sixteen are required to attend school or be educated at home, with many starting at five. There are thirteen years in the New Zealand education system, with primary school ranging from Years 1 though 8 at a 'full' primary school and 1 to 6 at a 'contributing' primary school. Children at 'contributing' schools then attend an 'intermediate' school to complete Years 7 and 8. Secondary school runs from Years 9 to 13, though children may leave school on their 16th birthday if they wish.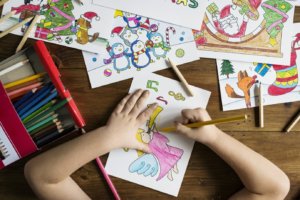 Most schools in New Zealand have between 100 and 2,000 students, with students enjoying focused, personal attention from teachers. They balance practical and theoretical learning while encouraging students to think creatively, independently and analytically. Physical and cultural education are given the same priority as traditional subjects, allowing students to find and follow their passions.
The majority of students attend state, or public, schools, though there are also private and state integrated options. State integrated schools including religious and specialist education schools, such as Catholic, Steiner or Montessori institutes. State schools are government funded, though do incur some course related, uniform, stationery and exam costs. Integrated schools are partially funded and have compulsory fees. Private schools are not government funded and charge set fees, though financial assistance may be available.
More information on eligibility and enrolling can be found here. Information on tertiary education and training be found here.
Children under the age of 14 must not be left alone without reasonable care and supervision in New Zealand. In a perfect world a parent is there to drop children off at 8:30 in the morning and pick them up right as the final bell rings, but that's not always an option these days.
Before and after school care is usually available from private or community providers, and many will also have holiday programmes during business hours throughout school holidays. You can discuss local options with your school, and parents who are New Zealand residents or citizens can get help with costs through OSCAR.
Employment in NZ
Job searching
Getting work in New Zealand as an Aussie is actually relatively easy. You don't need a particular visa and your qualifications will be recognised across the Tasman. All the information you could possibly want is available on New Zealand Now, including resources to find your new job.
You can have a look at TradeMe and Seek for job listings, and you can set up profiles on each to start getting yourself out there.
Now what?
So you've got everything planned, you've sorted the kids and the pets, you know where you're going to live and work, you've even picked the first few restaurants you want to visit. Everything's looking good for your big move to New Zealand. All you need to do now is contact the experts at Grace.
Let us coordinate your shipping, pack your furniture and get all your belongings from point A to point NZ. Moving internationally is a big deal, and trusting relocation specialists with your big move is the best way to go. Given our large network in the region and total package removals options, we're one of the best international removalists.