Fine art isn't just paintings and sculptures, it can include textiles such as tapestries, wall hangings and clothes. Charlotte Smith, a fashion anthropologist with more than 8,000 pieces of vintage, knows the value of clothes as art more than most. Her collection spans more than 250 years and includes pieces worn by Aretha Franklin and attendees to the coronation of King George VI.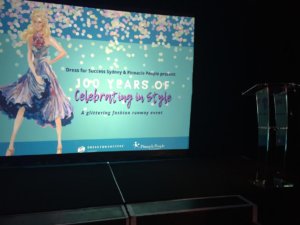 Charlotte has been a long-time customer of Grace Fine Art, and we've been honoured to transport her little pieces of history and securely store one of the top ten fashion archives in the world. When Charlotte was good enough to attend the Dress for Success fundraiser, an event that united fashion designers and social conscious community members to support women in need and sustainability, we were there to help.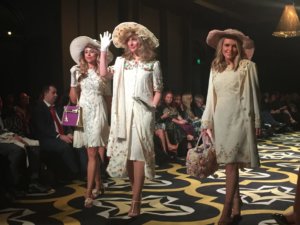 Dress for Success, a not-for-profit organisation, empowers women to achieve economic independence through a network of a support, the provision of professional attire and a range of development tools to help them thrive in work and life.
During this event, Team Grace coordinated a schedule of collections and deliveries for the event, managing the logistics for Charlotte's fashion collection and event gift bags. All in all, we:
Collected, transported and delivered the event's fashion collection
Collected, transported and delivered all gift bags held in 70 plastic tubs
Collected, transported and returned the fashion collection to our humidity and climate controlled fine art storage vault after the event
Collected and returned the now empty plastic tubs
Grace look forward to supporting Charlotte with her future events and helping her show the world the art in fashion.